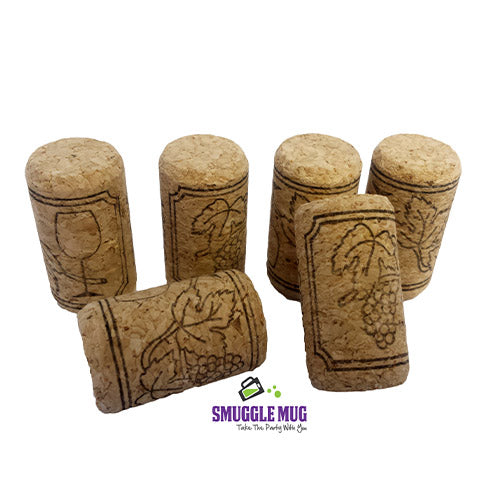 Wine Bottle Corks 6x
Regular price $6.00 $6.00 Sale
---
poup with stuff in it
close
---
If the Cork Fits...
If you want to hide your alcohol in a wine bottle for your cruise, you'll want to have extra corks in case you damage the original in the removal process.  
These 6 wine corks are 38×22 mm or #8 size.  They are standard size for the vast majority of wine bottles out there.
Real time shoppers on site
They Know Where The Party's At!